This page is for the one of a kind pieces Store Owner/Jeweler Paul Klein designs and creates here at Kaleidoscope Gallery.
Some pieces can be re-created please contact us for pricing information.
Original sketch with the Wax Model.
Sketch Drawing attached to a wax block.
Refining heart shape in wax.
Custom made cast 2 piece assembled lost wax heart pendant.
Below shows some of the process involved in making this one of a kind piece.
Finished double sided 14kt Gold Heart Pendant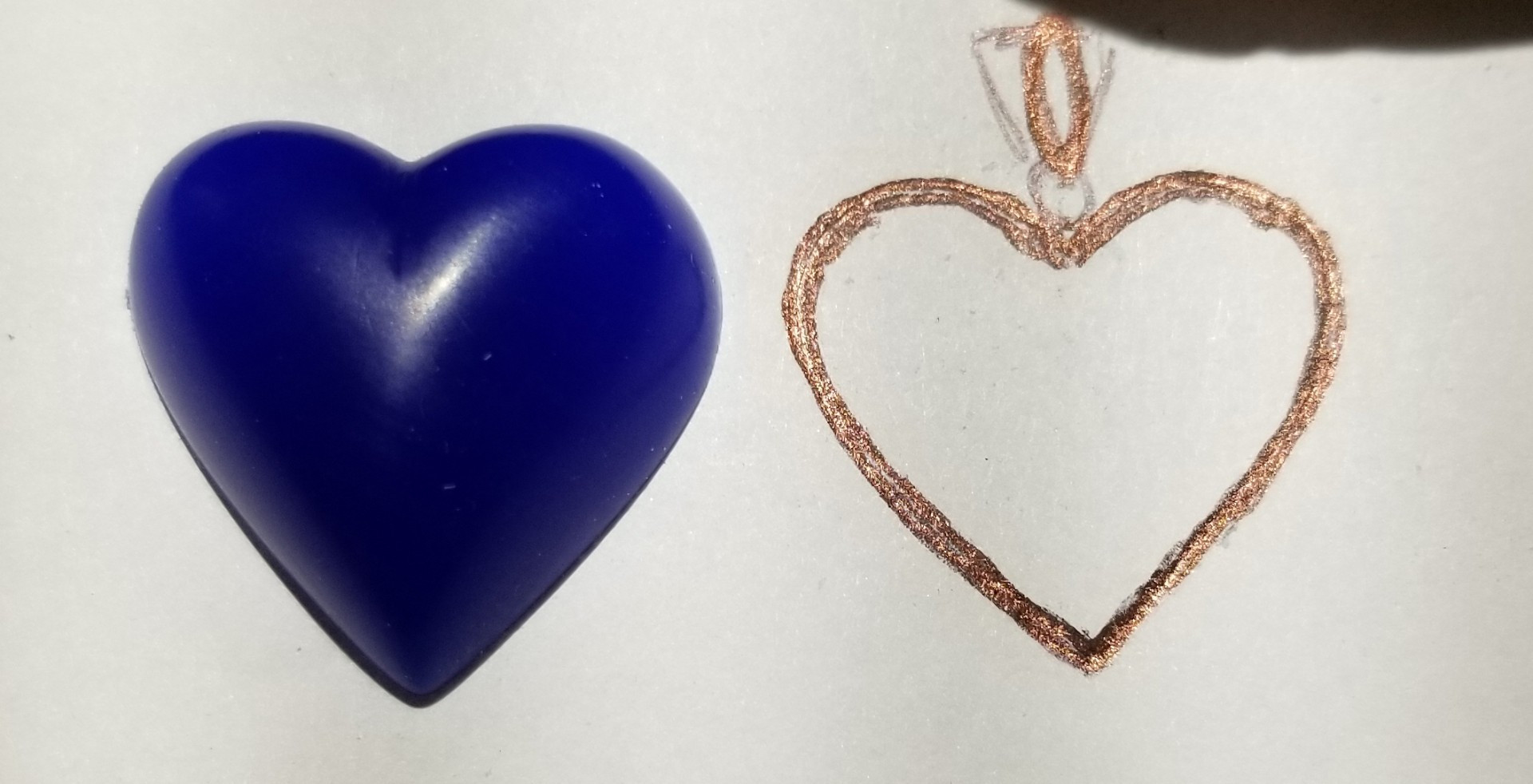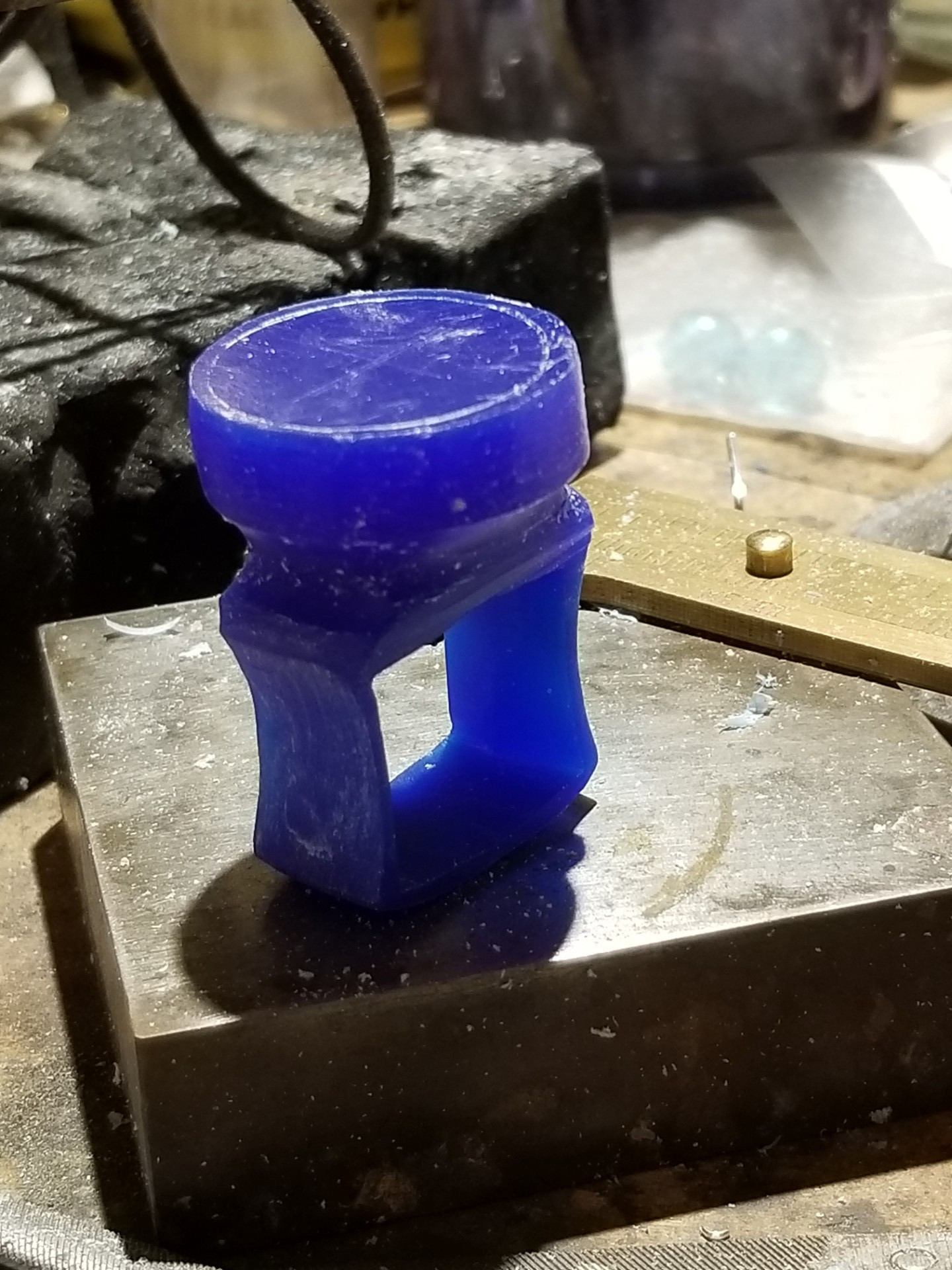 Custom Coin Ring
Here are some images of how the ring was made
Here are some pictures of the process of making the coin ring.
After it was cast in silver
Finished Sterling Silver Coin Ring